meet the designer
Kelly Vorrea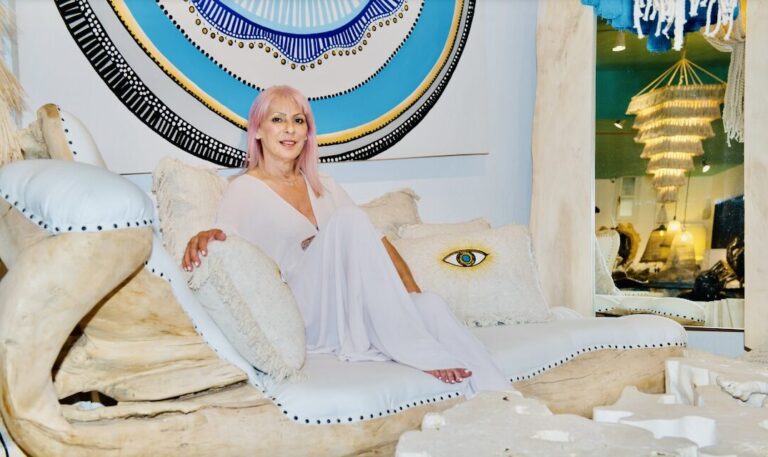 What 3 things make a home for you?
The lighting, the colours and at least one of my collectable pieces.
Tell us about yourself and how you became to be an interior designer?
Since I remember, aesthetics was an integral part of my life. The colours of fabrics and the difference of materials were pulling me like a magnet. I was always thinking about ways to recreate and change everything. Finishing my studies in exterior and interior decoration, I slowly started to do it professionally. When I visited the island of the winds an island of unparalleled aesthetics I realized that it fit the style of my creations.
You have amazing shop in Mykonos, where do you find all of the items you sell?
Every year I design my new furniture collection and travel around the world, so I can find the right materials and the manufacturers to implement them.
what are some amazing projects you have worked on?
My customers come from all over the World and every project has been amazing to me as I am doing what I love. I have designed interiors in villas and hotels and many of my unique pieces decorate the property's that I have worked on. I am at my best when I can create a home or exactly what my client is looking for.
where do you find your inspiration from?
I love nature and my inspiration comes from it. The wood, the metal, the glass and the semi-precious stones are the basic materials.